2013 Carolina Carp Cup Tournament


September 26-29, 2013

Chesnee, SC
A 5% handling fee is added for Paypal and credit card processing fees.
Those paying in check or money order are not subject to this fee.

Carp Angling Tournaments >>
---
Welcome to the 2nd annual Carolina Carp Cup taking place September 26-29, 2013 on Lake Blalock in Chesnee, SC.
The Carolina Cup comes with a Carolina pay lake twist. Pegged areas will be placed within closer-than-normal proximity of one another and up to 20 spots will be paid.
Lake Blalock is home to Common and Mirror Carp that have been known to grow in excess of 30. With the tournament scheduled for a cooler time of year than last year, the water temperatures will be better than the 2012 event and we should look to have a lot of great catches in 2013!
Due to fallen timber and standing tree trunks, the Lake Blalock will be a real test to its competitors. Be prepared by researching Lake Blalock at the Fishidy website.
| | |
| --- | --- |
| Follow the Carolina Carp Cup on Facebook | |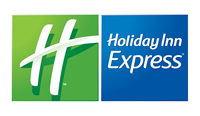 Thank you to the Holiday Inn Express North in Spartanburg for working with us to offer anglers a block rate for the 3 days prior and last day of the tournament!

This offer is good until 3 weeks prior to the tournament, September 5. Any reservations made after that date will revert back to their normal rates, so take advantage of this deal soon if you are interested!

You can make your reservation by calling or using the online system. If you reserve a room online, be sure to enter the Group Code of CCC in order to receive this deal.

Please visit their website to see their beautiful facility!
Format
This is a team-based, 50-hour endurance tournament awarding prizes for Big 4 Carp, Big Mirror Carp and multiple Big Carp spots.
Registration
Registration is $600 per 2-person team for full payment, or a deposit may be made for a $200. Payment must be made in full by September 13, 2013.
Contestants may register for the Carolina Carp Cup via the Registration form and Paypal options listed at the top right of this page. If using Paypal, please mail the completed registration form to Wild Carp Companies, PO Box 128, Baldwinsville, NY 13027. If paying via check or money order, please mail the registration form along with your payment.
Registration forms and payments will also be accepted by local resident Keith Cisney. Keith may be reached at 864-921-2650.

Exceptions may be made for payment plans, so please contact Tournament Director Jason Bernhardt if you would like to discuss customized payments.
Basic Rules
*Complete rules available as part of registration form
Must have valid South Carolina State fishing license

2 anglers per team

Anglers may fish three rods

One hook per rod

Additional rods are permitted for marking, spodding, etc.

Only one Runner permitted per individual/team

Runners may not cast or play fish

Runners may prepare bait and assist with netting and sacking fish

Proper fish care is required of all participants

Do not throw, drag or handle carp by gills

Use unhooking mats and approved holding sacks

Common courtesy is to be extended to neighboring competitors

Do your best to keep your catch in your swim, but ask neighbors to clear lines if your fish impedes on them

Be respectful of event property

Fires are not permitted

Remove all trash upon exiting

Fishing and scouting Lake Blalock by boat is prohibited for the two weeks preceding the event

Registered anglers found fishing pegged areas prior to the tournament will be disqualified and any registration payments made will be forfeited.
Schedule

Thursday, September 26
6:00 – 8:00 PM

Contestant registration and social event
Libby's Strokin' Karaoke Bar (629 Gossett Rd, Spartanburg, SC)

Friday, September 27
| | |
| --- | --- |
| 6:00 – 7:00 AM | Tournament peg draw at Lake Blalock Park |
| 7:00 – 10:00 AM | Peg site set up |
| 10:00 AM | Tournament Start |
(Note: no pre-baiting swims before start of competition)

Saturday, September 28

Sunday, September 29
| | |
| --- | --- |
| 12:00 PM | Tournament conclusion |
| 3:00 PM | Closing Ceremony |
| | Libby's Strokin' Karaoke Bar (629 Gossett Rd, Spartanburg, SC) |

The Carolina Carp Cup will challenge paylakers' tactics
and endurance on wild water. Euro-style anglers
will be challenged by the close proximity fishing.
Prizes
Below is the prize payout at 40 teams. Payouts will decrease proportionately should there be less than 40 registered teams at the start of the tournament.
Big 4 Prizes
Big 4 1st = $5,000 + $600 WCC Voucher + Trophy
Big 4 2nd = $400 WCC Voucher + Trophy
Big 4 3rd = Trophy

Section Prizes
Five 8-team sections, Big 4 Winner each section
$1,200 per section + Trophy

Spot Prizes
Big Carp Spots (20) = $300 each

Misc. Prizes
Big Common Carp = $600 + Trophy
Big Mirror Carp = $600 + Trophy
Lake Record Common (17.8 lb) = $1,000

Sponsors are being sought for additional prize opportunities. If you are interested in contributing cash or merchandise for prizes and be awarded with sponsorship recognition, please contact Tournament Director Jason Bernhardt for more information.
| | |
| --- | --- |
| | Thank you to K-1 Baits for supplying bait and tackle products that will be added to the prize pool. Please visit their website to show your support! |
Pegged Areas
Tournament Directors
For more information, please email Tournament Director Jason Bernhardt (jason@wildcarpcompanies.com).
Acknowledgements
| | |
| --- | --- |
| | Thank you Tony Cartlidge, Keith Cisney, Karl Haymer and David Smith at Carp Pro for their sponsorship support. Carp Pro sells bait and tackle products for carp angling and publishes a free online magazine. |
| | Thank you to K-1 Baits for supplying bait and tackle products that will be added to the prize pool. K-1 Baits has a strong reputation for producing premium carp angling boilies, pop-ups, wafters, corn and more. |
| | Thank you to Sue Schneider and the staff at Spartanburg Water not only for allowing this tournament to take place on its private property, but also for its support and promotion of this event. |
| | Thank you to Keith and Rhonda Cisney of Keith Cisney Upholstery for all of their help to organize prior to and during the Carolina Carp Cup. |
| | Thank you to Libby's Strokin Karaoke Bar for its support as host to our open and closing ceremonies. |
2013 Carolina Carp Cup Results
Place
Peg
Anglers
Big 4 Weight
Individual Weights
LB
OZ
(lb.oz)
1
38
Koon/Rogers
54
4
15.2, 13.10, 12.13, 12.11
2
32
Abee/Hudson
53
12
15.9, 13.8, 12.6, 12.5
3
6
Fowler/Moon
37
5
13.8, 12.0, 11.13
4
40
Dumitrescu/Gaspar
37
3
18.1, 14.2, 5.0
5
33
Stout/Stout
30
10
18.2, 12.8
6
7
Dinea/Iacob
27
14
10.8, 10.3, 7.3
7
39
Bucur/Gyori
27
5
14.14, 12.6
8
28
Jackson/Russell
25
8
9.13, 9.0, 6.11
9
3
Bryant/Dyer
20
12
20.12
10
37
Collier/Roberts
18
4
18.4
11
14
Anderson/Lucchi
12
5
12.5
12
24
Cooper/Cooper
9
2
9.2
13
25
Estes/McBee
9
0
9.0
14
29
Blanton/Price
7
15
7.15
Big Fish Prizes
Category
Peg
Anglers
Weight
LB
OZ
Yellow
3
Bryant/Dyer
20
12
Mirror
N/A
N/A
N/A
N/A
Lake Record
3
Bryant/Dyer
20
12
Section
Peg
Anglers
Big 4 Weight
LB
OZ
1
38
Koon/Rogers
54
4
1
40
Dumitrescu/Gaspar
37
3
1
39
Bucur/Gyori
27
5
1
37
Collier/Roberts
18
4
1
15
Allred/Stacy
0
0
1
35
Chatman/Skelton
0
0
2
32
Abee/Hudson
53
12
2
6
Fowler/Moon
37
5
2
27
Dinea/Iacob
27
14
2
29
Blanton/Price
7
15
2
4
Robbins/Robbins
0
0
2
21
Luck/Moneypenny
0
0
3
25
Estes/McBee
9
0
3
1
Dodway/Gresham
0
0
3
2
McPeak/Moon
0
0
3
30
Emory/McLemore
0
0
3
31
Burza/Szydlowski
0
0
4
33
Stout/Stout
33
10
4
14
Anderson/Lucchi
12
5
4
24
Cooper/Cooper
9
2
4
26
Jackson/Jackson
0
0
4
36
Cobb/Dial
0
0
5
28
Jackson/Russell
25
8
5
3
Bryant/Dyer
20
12
5
2
Haywood/Haywood
0
0
5
5
Gray/Pearman
0
0
5
34
Hill/Long
0
0
6
9
Ruble/Ruiz
0
0
6
17
Foster/Thornton
0
0
6
18
Johnson/Johnson
0
0
6
19
Gossett/Robinson
0
0
6
22
Corcoran/Phillips
0
0
Place
Peg
Anglers
Weight
LB
OZ
1
3
Bryant/Dyer
20
12
2
37
Collier/Roberts
18
4
3
33
Stout/Stout
18
2
4
40
Dumitrescu/Gaspar
18
1
5
32
Abee/Hudson
15
9
6
38
Koon/Rogers
15
2
7
39
Bucur/Gyori
14
15
8
40
Dumitrescu/Gaspar
14
2
9
38
Koon/Rogers
13
10
10
6
Fowler/Moon
13
8
11
32
Abee/Hudson
13
8
12
38
Koon/Rogers
12
13
13
38
Koon/Rogers
12
11
14
33
Stout/Stout
12
8
15
38
Koon/Rogers
12
8
16
38
Koon/Rogers
12
8
17
32
Abee/Hudson
12
6
18
39
Bucur/Gyori
12
6
19
14
Anderson/Lucchi
12
5
20
32
Abee/Hudson
12
5
21
6
Fowler/Moon
12
0
22
6
Fowler/Moon
11
13
23
32
Abee/Hudson
11
8
24
32
Abee/Hudson
11
5
25
7
Dinea/Iacob
10
8
26
7
Dinea/Iacob
10
3
Registered Anglers
Teammate 1

Teammate 2

Runner

Sponsor

Istvan Gyori

Bogdan Bucur


Anton Gyori

Paul Dinea

Illinois


Ioan Iacob
Illinois

Gary Ruble

Miguel Ruiz


Tommy Foster

Jamie Thornton

Todd Emory

Chris McLemore

Teresa McLemore

MSI Security Systems Integration


Donnie Cooper

Nick Cooper

Evan Kirby

Daniel Fowler

David Moon

Scott Bryant

David Bryant


Larry Cobb

Shane Dial

Crystal Cobb

Eddie Gresham

David Dodway

Tim Blanton

Scott Price

Scott Koon

Danny Rogers

Dale Roberts

Lou Collier




Daniel Robbins

Scott Robbins

Christine Stout

Tony Stout




Adam Tomlin




Berry McPeak

Don Moon

Jimmy Gossett

Jeff Robbson

Jake Robinson
Gossett Fireworks

James Hill

Jeff Long

Randall Sullens

Bo Gray

Travis Pearman

Chris Carden

Jeff Utt


Scott Russell

Chris Jackson



Lonnie Luck

Adam Moneypennyy
North Carolina Pro Carpers



Ray Johnson

Nathan Johnson

Mirko Lucchi

Austin Anderson

Gregg Hudson

Rick Abee

Patrick Haywood

Matt Haywood




Marcin Szydlowski

Henryk Burza

Tracy Stacy

Rick Allred

Jeff Skelton

Robbie Jennings

Dale Chatman

Ray Corcoran

Scott Phillips

Ioan Gaspar

Steve Dumitrescu

Tommy Foster

Jamie Thornton

DJ McBee

Joe Estes

Daniel Ellis
Brett's Bakery and Cafe

Paul Jackson

Harley Jackson