Wild Carp Club, Session 3 - Fall 2010

Wild Carp Club >> Fall 2010 Wild Carp Club of Central New York >>
For those seeking directions to the Wild Carp Club Session 3 destination of Howland Island, please visit www.mapquest.com/directions and type your destination address as "[1000-1164] HOWLAND ISLAND RD."

Once you have found Howland Island Rd, drive to the very end of it where it becomes a dirt road and ends at a closed bridge.  The Wild Carp Companies van will be parked at the end of this road and we can access both sides of the river from this point utilizing the bridge and trails.

Should anyone have difficulties finding this location, please call Jason Bernhardt's cell phone at 315-427-7109.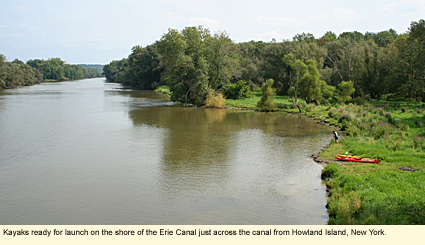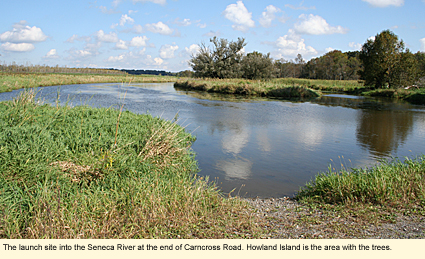 | | |
| --- | --- |
| Session Objective: | Most Weight |
| Location: | Howland Island, Port Byron, NY |
| Duration: | 8:00 AM - 4:00 PM |
| No. of Anglers: | 13 |
Angler
Total Fish
Biggest Fish
Overall Weight
Points Earned
Ed French
5
14 lb, 6 oz
52 lb, 10 oz
13
Chris West
4
23 lb, 0 oz
44 lb, 6 oz
12
Bill Markle
2
12 lb, 6 oz
21 lb, 1 oz
11
Sean Lehrer
2
16 lb, 4 oz
20 lb, 8 oz
10
Ivan Petrov
1
14 lb, 9 oz
14 lb, 9 oz
9
Kent Appleby
1
12 lb, 12 oz
12 lb, 12 oz
8
Tony Lapetino
1
6 lb, 4 oz
6 lb, 4 oz
7
Pat Anderson
0
0 lb, 0 oz
0 lb, 0 oz
6
Jason Bernhardt
0
0 lb, 0 oz
0 lb, 0 oz
6
Matt Broekhuizen
0
0 lb, 0 oz
0 lb, 0 oz
6
Paul Russell
0
0 lb, 0 oz
0 lb, 0 oz
6
Sean Sauda
0
0 lb, 0 oz
0 lb, 0 oz
6
Miguel
0
0 lb, 0 oz
0 lb, 0 oz
6
Total Weight
16
23 lb, 0 oz
331 lb, 10 oz
| | | |
| --- | --- | --- |
| | | |
| Ivan Petrov's nice 14 lb 9 oz Common caught during Session 3 of Wild Carp Club. This was Ivan's first Club session. | | Chris West chums the water at Howland Island in the Montezuma Wildlife Refuge (Port Byron, NY). Chris finished 2nd place on the day and had the largest fish of the day (23 lb 0 oz). |
| | | | | |
| --- | --- | --- | --- | --- |
| | | | | |
| Sean Lehrer with an impressive 16 lb 4 oz Mirror caught during Session 3 of Wild Carp Club at Howland Island (Port Byron, NY). | | A close up of Sean's 16 lb 4 oz Mirror caught during Session 3 of Wild Carp Club. | | Sean Lehrer's Mirror was almost a Leather save for the single row of scales flanking the fish's dorsal fin. |