Carp Angling Tournaments

Carp Angling Tournaments >> Wild Carp Week 2012
Wild Carp Week 2012 to decide United States Champion
| | | |
| --- | --- | --- |
| | | Sponsors |
Wild Carp Companies is proud to present the 2nd annual Wild Carp Week, taking place May 19-25, 2012 in Baldwinsville, NY.

Wild Carp Week once again features five Carp angling tournaments in seven challenging days, and this year's event will determine which Carp angling professional is national champion!

Wild Carp Week begins with a kick-off event on Baldwinsville's Mercer Park on Saturday, May 19 from 11:00 AM – 2:00 PM. The kick-off is free and open to the public. Here anglers will be able to register for events, eat, socialize and watch the Celebrity Carp Challenge.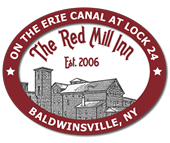 The The Red Mill Inn of Baldwinsville is offering special rates to Wild Carp Week competitors and their traveling companions for the dates of 5/19 – 5/25/12.

To take advantage of these special rates, please call The Red Mill Inn directly at 315-635-4871 and let them know you are competing in a Wild Carp Week event.
The Celebrity Carp Challenge will showcase local celebrities fishing as a team with local Carp professionals and vying for the biggest Carp caught during the event. All celebrity anglers will win their share of $10,000, which will be awarded to the charity of their choice.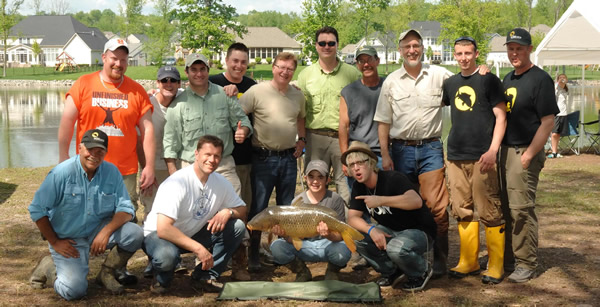 The Celebrity Carp Challenge. 2011
The opening tournament - the Wild Carp Classic - will showcase some of the world's best Carp anglers competing as teams for 50 consecutive hours. This grueling endurance event has produced over 125,000 lbs of carp caught and released in 5 years of competition.

The team of Mihai Acui and Bogdan Bucur dominated the 2011 field with 84 fish at over 1,500 lbs. The pair will be back in 2012 representing Extreme Carp Fishing and looking to repeat—a task that may prove difficult with runners-up Rafter/Terriah, Eldridge/Sylar and Brooks/Strache to contend with.
The week's remaining lineup consists of the Big Carp Challenge, Big 4 Challenge and Total Weight Challenge. Last year these Challenges functioned as standalone events, but in 2012 they will carry point values that combine to determine the overall United States Carp angling champion. All Challenge events will be limited to the first 40 registered anglers.

The Big Carp Challenge will test the anglers' ability to target large Carp and awards prizes on an hourly basis. K-1 Baits' Colin Peters was the big winner of consecutive hours in 2011 with 32.3 lb and 30.7 lb Carp and looks to duplicate his success in 2012.

The Big 4 Challenge will test the anglers' ability to target large Carp, with prizes being awarded for the cumulative weight of their 4 largest Carp caught for the entire day. Extreme Carp Fishing's Bogdan Bucur bested K-1 Baits' John Bramley by just under 3 lbs in 2011 with 110.2 lb.

Wild Carp Week concludes with the Total Weight Challenge, which will test the anglers' ability to catch multiple Carp, with prizes awarded for the most overall weight of fish caught for the entire day. Mihai Acui dominated the 2011 competition with 224.12 lbs in 10 hours.

Immediately following the conclusion of the Total Weight Challenge will be the crowning of the 2012 United States carp angling champion at a closing ceremony at The Red Mill Inn in Baldwinsville at 5:00 PM.

The registration deadline for all Wild Carp Week events is April 30, 2012. Registration forms are available on each event page. Payments are accepted via Paypal, credit card (by phone), check or money order. Registration forms may be mailed to Wild Carp Companies, PO Box 128, Baldwinsville, NY 13027.

For more information about Wild Carp Week and online registration, please contact Tournament Directors Jason Bernhardt (jason@wildCarpcompanies.com) or Sean Sauda (sean@wildCarpcompanies.com).

Bill Markle nets a fish for Kent Appleby
during Wild Carp Week 2011.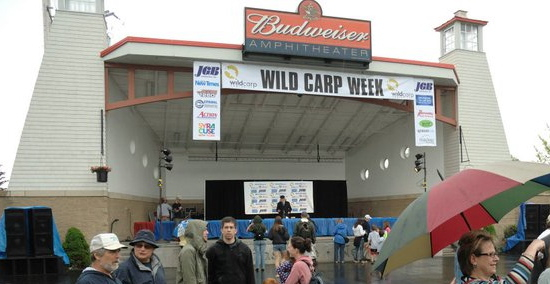 The Stage. 2011
2012 Wild Carp Week Schedule

Saturday, May 19

Wild Carp Week Kick-off at Mercer Park, 11:00 AM – 2:00 PM

Tournament Check-in, 11:00 AM – 1:00 PM

Celebrity Carp Challenge, 11:00 AM – 1:30 PM

Sunday, May 20

Monday, May 21

Tuesday, May 22

Wild Carp Classic concludes, 12:00 PM

Angler Dinner and Awards Ceremony at Sharkey's Eclectic Sports Lounge (7240 Oswego Road Liverpool, NY), 4:00 – 7:00 PM

Wednesday, May 23

  Thursday, May 24

Friday, May 25

Wild Carp Big 4 Challenge, 7550 State Fair Blvd, Baldwinsville, NY, 6:45 AM – 4:00 PM

Wild Carp Week closing ceremony at 7550 State Fair Blvd, Baldwinsville, NY, 5:00 – 7:00 PM