Wild Carp Companies Staff
Jon Eisen, Club Director - Wild Carp Club of North Texas
I've been an angler all my life, targeting striped bass with my father. He taught me how to fish and most importantly, respect and appreciate the waters that we fish.
I caught my first carp in 2001 and quickly became addicted. I started off with a set of rod holders and balancers, fishing dough balls at a local barge. I met some great people then that would take me to Town Lake in Austin and fish euro-style.
I was forunate to learn packbaits from a man named Jim Kirkman, but I was young at the time—not only did i have no money but i was easily distracted thanks to the woman I now call my wife! After a little time of growing up and starting a family, I decided to make return to the carping scene in the Summer of 2012.
I quickly got into buying the gear and getting all set up. Buying the gear was the easy part; figuring out what baits/methods to use took me some time. I finally realized its okay to fish packbaits with euro gear (some paylakers cringe at that). I fish mainly plastics and maize with either a panko, grit, millet or oat pack.
When I'm not fishing, I have a beautiful wife and daughter to keep me busy. I want our group to be social, fun and give people opportunities to learn from a great group of anglers (in my opinion, the best around), and win some cool prizes with no financial obligation.
I'm truly thankful for this opportunity to promote and educate others about the worlds greatest sport fish!
Contact Jon - jon@wildcarpcompanies.com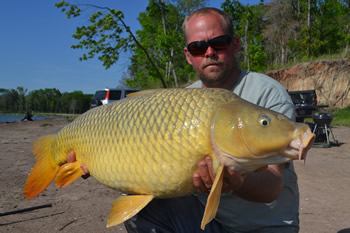 WCC of North Texas Director Jon Eisen with a beautiful common carp caught at Lake Fork in Quitman, TX.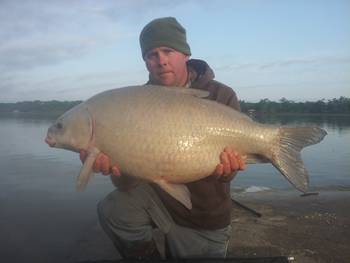 Jon Eisen is an experienced tournament angler and will be sharing his knowledge of carp angling with the members of the Wild Carp CLub of North Texas.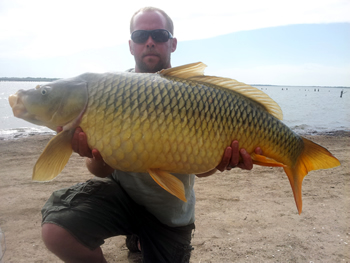 The Wild Carp Club of North Texas welcomes Director Jon Eisen.