Wild Carp Companies Staff
Tony Stout, Club Director - Wild Carp Club of Indiana
Hello All! My name is Anthony (Tony) Stout, from Indianapolis, Indiana.


My carp fishing days began in 1997 when I was introduced to fishing at "pay lakes" here within the state. I actually loved the challenge this presented and was always so proud of myself when I was able to catch the carp over the catfish, as the fight…..well, we all know that the fight of this fish is simply such a rush.


My pay lake days were short lived actually. In 1998, I caught a 28.12 lb common carp, won $2,500 for doing it, and until 2011 that was the last time I fished for carp. It wasn't that I didn't want to, it's just that work and life in general kind of got in the way and my hobbies fell to the wayside.


In early 2011, my wife began to hassle me a bit saying that she wanted to go fishing. It went from hassling to demanding pretty rapidly so I figured I better get on the ball and show her how it was done. Showing her how it is done has not always been the case, however.


We frequented a few pay lakes in Indiana until we were shown some wild water areas that had carp and a new way of fishing for them—the "Euro Style" of carp angling. I have to admit, the fancy rods, reels, pods and such had me hooked from the moment I set eyes on them.


Now, carp angling is a passion for both of us and there is very little else we would rather be doing. I spend most of my free time reading carp angling magazines, watching carp angling videos, learning the newest and latest trends in equipment, rigs, tackle, etc. I can't get the "Carp Fever" out of my system and spending time on the bank trying to lure this amazing fish is to me what I love to do the most.
Contact Tony - tony@wildcarpcompanies.com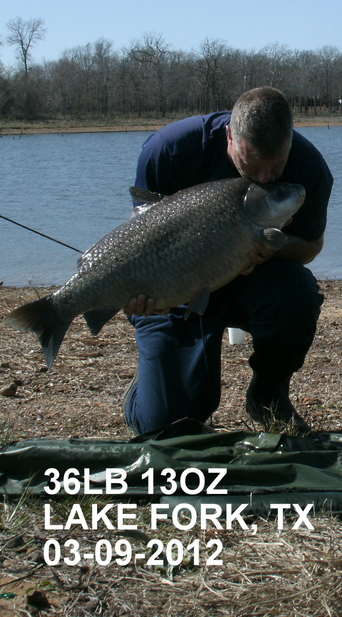 WCC of Indiana Director Tony Stout with a 36+ lb smallmouth buffalo caught during a trip to Lake Fork in Quitman, TX.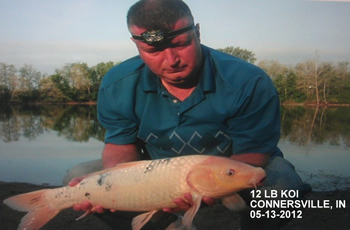 Indiana Carp CLub Director Tony Stout with a 12+ lb koi caught in Connersville, IN.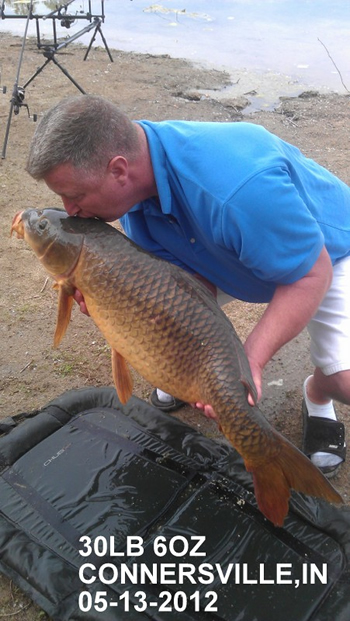 Tony Stout with a 30+ lb common carp caught in Connersville, IN.