Wild Carp Companies Staff
Scott Ferguson, Tournament Director - Wild Carp Club of Austin (TX)
Scott Ferguson is a fly fisherman turned Euro style carp angler. He's been targeting fish on the fly in fresh and salt water since the early 1990s but found a passion for Euro Style Carp fishing in 2006. When not stalking carp in the shallows he is fishing packbaits Euro-Laker style for specimen carp and buffalo.

Scott was very active organizing tournaments during 2008 and 2009 for the Lone Star Carp Brigade. He also organized the Austin Team Championship in 2010 and 2011 for the Carp Anglers Group. He has volunteered with many kids fish-ins to educate the youth of Texas in order to change their perceptions that the carp is a trash fish. 

He has been looking to promote carping excurisons for individuals with disabilities in the Central Texas Area and is working to get better access to fishing for disbaled anglers on Lady Bird Lake.

Scott is based out of Austin, Texas were he was born and raised. Lady Bird Lake (Town Lake) is his home lake and he has caught several 30 lb carp as well as 40+ lb buffalo from there. His goals are to get more positive recognition for carp and buffalo out to the public and to share his knowledge to potential carp anglers. 


Contact Scott - scottf@wildcarpcompanies.com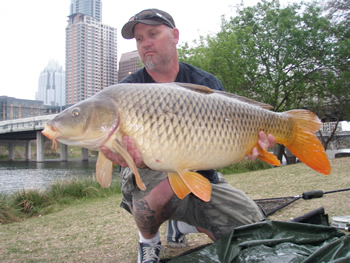 Scott Ferguson with a 34 lb, 8 oz common.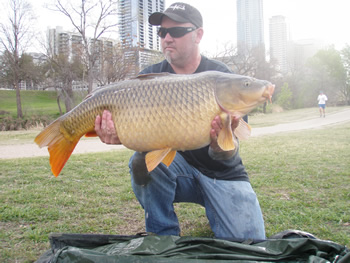 Scott Ferguson with a 31 lb, 12 oz common.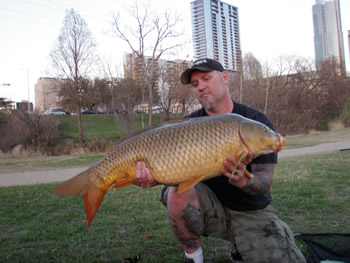 Scott Ferguson with a 31 lb, 4 oz common.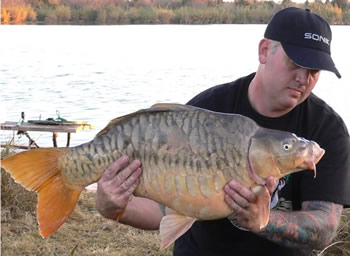 Scott Ferguson with a 26 lb, 10 oz mirror carp.