Wild Carp Companies Staff
Keith Thompson, Club Director - Wild Carp Companies of New England
Keith Thompson is a world traveling Brit who has been catching carp since 1965. He has fished for carp all over the world as part of his travels. He has caught carp in a lot of the large lakes in Europe, has fished the St. Lawrence on several occasions. He is very active in the tournament scene around Texas as well as having fished the World Carp Cup on the St. Lawrence in 2005, winning the ACS Nationals at Lake Hominy and the Austin Team Championship.

He is a very dedicated and thinking carp angler who would rather make other anglers think about how to catch, than tell them how to.

Keith was very active as the Carp Anglers Group chair in California organizing tournaments and fish-ins during the early 2000s.

Keith's ultimate aim is to manage a carp water that would be available to the public in the Central Texas Area and is currently working to find the right lake to do this.

Now living in Austin, TX, Keith fishes the Austin area waters nearly every weekend. Lady Bird Lake (Town Lake) is his home lake and he has caught several 40+ lb carp as well as 50+ lb smallmouth buffalo from there. His goals are to get better recognition for carp and buffalo as a sport fish and to share his knowledge with other carp anglers.
Contact Keith - keith@wildcarpcompanies.com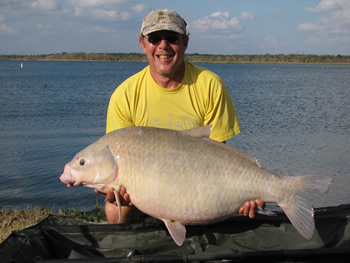 Keith Thompson with one of the several huge smallmouth buffalo he has captured in Texas waters.

Keith Thompson with a 23lb, 10oz Koi caught at Roberts Lake in May 2006.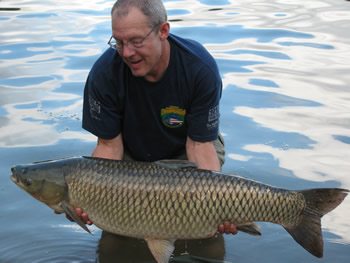 Wild Carp Club of Austin Director Keith Thompson with a large grass carp.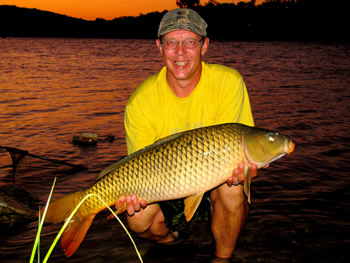 Wild Carp Club of Austin Director Keith Thompson enjoys a beautiful sunset with a common carp.