Wild Carp Companies Staff
Chris Kotyk, Club Director - Wild Carp Companies of Ontario
Chris Kotyk is a native of St. Catharines, Ontario and has been angling fish of many species for over 20 years.
Chris is very passionate about fishing and enjoys teaching others different methods to safely catch and handle the many species of fish.
He has spent many years studying the habits of fish and trying to perfect the art of fishing. He spends most of his extra time outdoors fishing with close friends and family.
Chris has been competing in fishing tournaments for about 10 years now and loves competitive challenges. He is a co-owner of KB Fishing Company and carp fishing is one of his favorite sport fish to target.
As club director, Chris is looking forward to meeting new people and sharing new tactics and methods of angling — especially experimenting with homemade baits with good friend and co-club director Brian Brown (also of KB Fishing).
Contact Chris - chris@wildcarpcompanies.com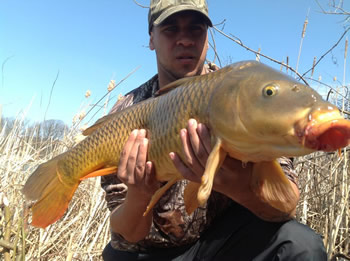 Chris Kotyk is co-director of the Wild Carp Club of Ontario, est 2013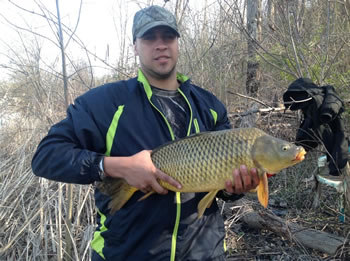 Wild Carp Club of Ontario Director Chris Kotyk.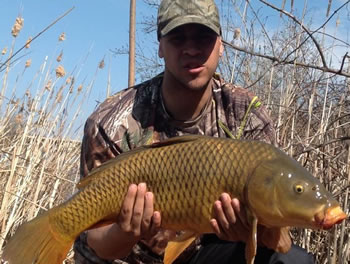 Wild Carp Club of Ontario Director Chris Kotyk is always looking forward to catching carp with fellow club members.